<![if !vml]>

<![endif]>
Modern singing tuition:


<![if !vml]>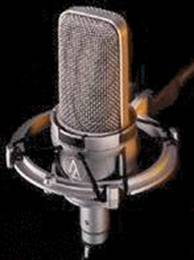 <![endif]>
Need to record a project or showreel?
Go no further Proworks-Audio can assist you!
What you can achieve
with a little help:
Bring out the best in you and your voice.
Improve the quality of your presentation and communication skills.
Discover the power within your vocal potential, projection, emotion and gesture.
Discover the hidden power of breath and posture.
Feel more confident with your voice using relaxation and confidence building techniques.
Communicate and present yourself positively and effectively.
Services:
Business voice training
Self confidence and confidence building
Interpersonal skills
Impact presentation
Interview skills
Voiceover training
Voice production
Public speaking
Elocution
Telephone techniques
Breathing and posture techniques
Meditation and relaxation techniques for the voice
Effective presentation skills
Effective communication skills
Motivation and self-confidence
Singing Coach

ing - Specialising In Modern, Pop, Contemporary, Rock, Indie, World music, Chanting, Jazz, Blues & Musical Theatre.
Vocalists, Learn to Sing & Unleash the full potential of your voice!
We give all our students quality modern singing coaching.
Classes are held in a fun, positive and relaxed environment.
All that we require is; that you are 16 years or over, you provide a blank tape, note book, pen and folder with your enthusiasm, reliability, commitment and dedication. We will provide the other necessary materials for the coaching session such as lyric sheets and backing tracks etc. If you are booking as a group party and require to use your own instruments (acoustic only) please inform at the time of your registration.
Regardless of what anybody tries to tell you there is NO quick fix. All good things take time and dedication. We do have a very successful track record of positive results with our unique coaching methods. So why not make the most out of you and your voice!
For more details on our workshop syllabuses please contact here.
Itís your voice, so make it your choice!
<![if !vml]>

<![endif]>
Website Design: Platosium inc.
Copyright © 2005-2010 [Proworks-Audio & vocalcoachstudio]. All rights reserved.