<![if !vml]>

<![endif]>

SINGING cLASSES & RATES:

Need to record a project or showreel?
Go no further Proworks-Audio can assist you!
What you can achieve
with a little help:
Bring out the best in you and your voice.
Improve the quality of your presentation and communication skills.
Discover the power within your vocal potential, projection, emotion and gesture.
Discover the hidden power of breath and posture.
Feel more confident with your voice using relaxation and confidence building techniques.
Communicate and present yourself positively and effectively.
<![if !vml]>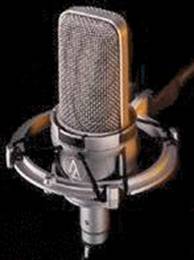 <![endif]>

Services:
Business voice training
Self confidence and confidence building
Interpersonal skills
Impact presentation
Interview skills
Voiceover training
Voice production
Public speaking
Elocution
Telephone techniques
Breathing and posture techniques
Meditation and relaxation techniques for the voice
Effective presentation skills
Effective communication skills
Motivation and self-confidence
Itís your voice, so make it your choice!
Packages

Package Name:

Payment:

1 hour x 6 Week Group Singing workshop (Group classes subject to minimum of 4 delegates per class). Full payment before commencement will be required.

£200.00 per delegate.

1 hour Private Individual Singing Classes (Payment requires one lesson in advance)

£35.00 per delegate.

(Fuel charge will apply for mobile services)
<![if !vml]>

<![endif]>
Website Design: Platosium inc.
Copyright © 2005-2010 [Proworks-Audio & vocalcoachstudio]. All rights reserved.