<![if !vml]>

<![endif]>

Need to record a project or showreel?

Go no further Proworks-Audio can assist you!

Voiceover training:

<![if !vml]>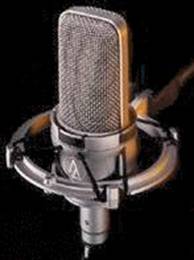 <![endif]>
What you can achieve
with a little help:
Bring out the best in you and your voice.
Improve the quality of your presentation and communication skills.
Discover the power within your vocal potential, projection, emotion and gesture.
Discover the hidden power of breath and posture.
Feel more confident with your voice using relaxation and confidence building techniques.
Communicate and present yourself positively and effectively.

Services:
Business voice training
Self confidence and confidence building
Interpersonal skills
Impact presentation
Interview skills
Voiceover training
Voice production
Public speaking
Elocution
Telephone techniques
Breathing and posture techniques
Meditation and relaxation techniques for the voice
Effective presentation skills
Effective communication skills
Motivation and self-confidence
Voiceovers can be an extremely popular and competitive market. With new, up and coming artists entering into the industry all the time; Voiceover artists can never have enough exposure, even the most highly seasoned and experienced! You may be a beginner, or have experience in this field, we can assist you with our voice over training package.
We feel it is very important for Voiceover artists to get that right exposure and promotion they deserve after all this increases their work prospects and recognition immensely.
Any prospective work will require the voiceover artist to have completed relevant voice training and possess a strongly presented, up to date, refreshing, unique and impressive Showreel Demo after all this is your showcase and Curriculum Vitae to the industry. For showreel demos please visit www.proworks-audio.co.uk .
New, aspiring or experienced talent, contact us now to discover how professional voice training and a strong showreel package can make all the difference in being heard or not.
For more details on our workshop syllabus please contact us here.
Itís your voice, so make it your choice!
<![if !vml]>

<![endif]>
Website Design: Platosium inc.
Copyright © 2005-2010 [proworks-Audio & vocalcoachstudio]. All rights reserved.